Chicago Federal Liquor Licensing Attorney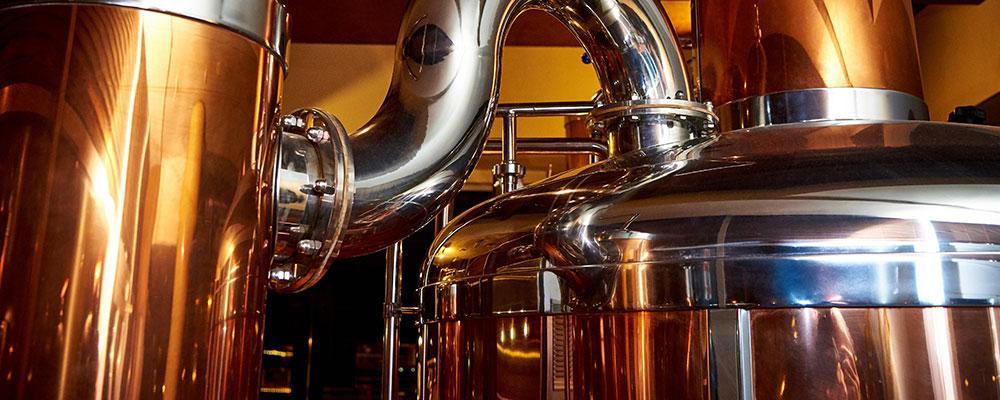 Illinois Lawyers for Federal Permits for Alcohol Manufacturers or Distributors
The laws surrounding businesses which make, distribute, or sell alcoholic beverages can be very complicated. Business owners will need to obtain the proper licenses and permits, and the application process for these licenses can differ significantly depending on the type of business, the area where it will be operating, and the customers served. Because of these complexities, it is essential to work with an attorney who understands liquor licensing at the federal, state, and local levels.
At Bahr Anderson Law Group, LLC, our lawyers have over 30 years of experience working with businesses of all sizes to address their licensing needs. When it comes to federal liquor permits, we work with manufacturers, distributors, and retailers to ensure that all legal requirements are met and help address any issues that may arise.
TTB Liquor Permits
In Illinois, manufacturers and distributors of beverages such as beer, wine, and spirits must obtain the applicable state liquor license through the ILCC, and they will need to obtain a federal liquor permit as well. Permits are issued by the Alcohol and Tobacco Tax and Trade Bureau (TTB), and the type of permit required will depend on the nature of the business. Permits will be needed for:
Wine businesses - A Bonded Winery will need to obtain a Basic Permit in order to produce or blend wine. In Alternating Proprietor arrangements in which multiple businesses share wine-making equipment, each business will need to obtain its own Basic Permit. In "custom crush" arrangements, in which a client company contracts with a winemaker to produce wine, the wine producer is required to obtain a permit, and the client may be required to obtain a Wholesaler's Basic Permit.
Breweries - A business that brews, bottles, or packages beer for sale must receive approval of a Brewer's Notice submitted to the TTB. A Brewer's Notice is also required for brewpubs where a bar or tavern is operated on the brewery's premises.
Distilleries - A business that produces, rectifies, or blends distilled spirits such as whiskey, gin, rum, or brandy must obtain a Basic Permit from the TTB.
Distributors - Importers, exporters, and wholesalers must obtain the applicable type of Basic Permit in order to purchase and store alcohol and distribute it to retailers.
Other Federal Liquor Permit Issues
Businesses may need to address a variety of other issues with the TTB, including:
Retailer registration - Bars, restaurants, package stores, or other companies that sell alcoholic beverages to customers will typically not need to obtain a permit from the TTB, but they must register as an Alcohol Dealer.
Labeling - The labels of all alcoholic beverages that are made available for retail sale must meet TTB requirements, and manufacturers or distributors must obtain a Certificate of Label Approval (COLA) from the TTB.
Formula Approval - Certain alcoholic beverages may require formula approval or laboratory sample analysis before applying for a Certificate of Label Approval (COLA). Most commonly, this is required for beverages that add flavoring or coloring materials.
Business transfers - If an alcohol-related business undergoes a change in ownership, partnership, or proprietorship, the new owner or owners will typically need to obtain a new permit from the TTB.
Contact an Illinois Federal Liquor Permit Attorney
Due to the requirements that must be met in order to obtain a permit from the TTB, as well as the complex laws regulating licenses at the state and local level, it is crucial for a business to work with an experienced attorney. Bahr Anderson Law Group, LLC can help you understand and meet your requirements for licensing at every level, and we can also assist in obtaining approvals for labels and marketing campaigns, addressing violations and appeals, and creating a business plan that will help you accomplish your short-term and long-term goals. Contact our office today at 630-462-1113. We provide legal help with liquor licensing in the Chicago area and throughout the state of Illinois.