Illinois Wine Shipper License Lawyers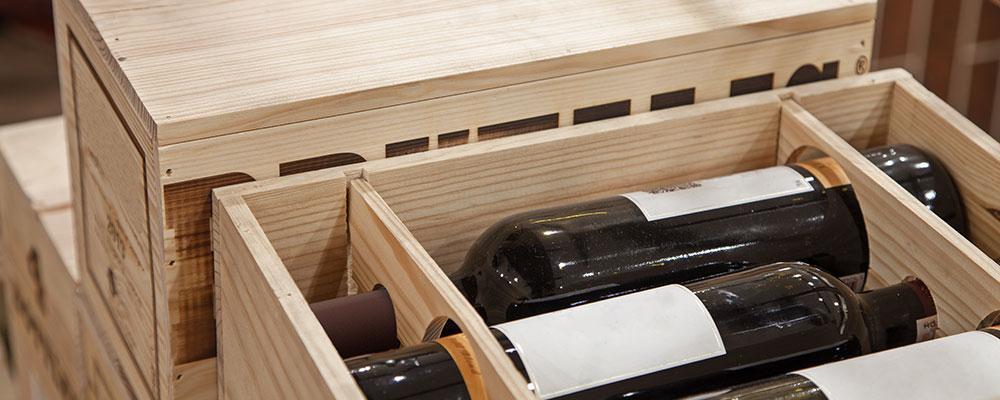 Chicago Area Attorneys for Direct to Consumer Winery Shipper's License Applications
While the art of making wine is thousands of years old, its popularity has not declined, and many wineries and wine manufacturers are able to make a good living creating and selling wine. The nature of today's world allows many wine makers to connect directly with consumers and sell and ship wine to individuals. However, those who wish to ship wine to customers in Illinois are required to obtain the proper licenses.
The attorneys of Bahr Anderson Law Group, LLC understand the state and federal laws and regulations that apply to liquor manufacturers, and we can help your business complete the license application process successfully. With our help, you can ensure that you will be in compliance with all applicable laws and regulations.
Illinois Winery Shipper's Licenses
Under the three-tier licensing system for liquor licenses in Illinois, wine manufacturers must typically sell wine to distributors rather than to retailers or consumers. However, a wine maker may apply with the Illinois Liquor Control Commission (ILCC) for a Winery Shipper's License that will allow the manufacturer to directly sell wine to Illinois residents who are at least 21 years old. Wine must be sold for personal consumption rather than for resale, and up to 12 cases of wine may be shipped per adult resident per year.
Prior to applying for a Winery Shipper's License, a manufacturer must obtain a Federal Basic Permit, as well as a Certificate of Label Approval (COLA) for all products being shipped to Illinois residents. If a manufacturer is located in Illinois, they must obtain the applicable state liquor license (First or Second Class Wine Manufacturer, First or Second Class Wine Maker, or Limited Wine Manufacturer). Manufacturers outside of Illinois must obtain the applicable liquor manufacturer's license in their home state.
On an application for a Winery Shipper's License, a manufacturer must provide the names of all third parties who are authorized to ship wine to consumers on their behalf, aside from common carriers that offer shipping or transportation services to the general public. These third party providers are required to file an annual report with the ILCC detailing all shipments made to Illinois residents. Because a third party provider is authorized to act as an agent of the wine shipper, a manufacturer will be responsible for the actions taken by the provider, and any violations of Illinois law may result in penalties to the Winery Shipper's License.
Contact an Illinois Direct to Consumer Wine Shipping License Attorney
If your business plans to sell and ship wine directly to Illinois residents, it is crucial to obtain the proper licenses and follow all applicable laws and regulations. Violations of these laws can result in harsh punishments. In fact, importing, distributing, or transporting wine or other alcoholic beverages into the state of Illinois without a valid license is a criminal offense that could result in steep fines or even felony charges.
At Bahr Anderson Law Group, LLC, we can help you meet all licensing requirements at the federal, state, and local levels, and if necessary, we can help you address any potential violations that affect your ability to continue doing business in Illinois. By working with us from the beginning of the license application process, you can avoid any errors or pitfalls that may delay the issuance of your license, ensuring that your company will be able to operate successfully. To schedule a consultation with our lawyers, contact our office at 630-462-1113.