Illinois Liquor Retailer License Lawyer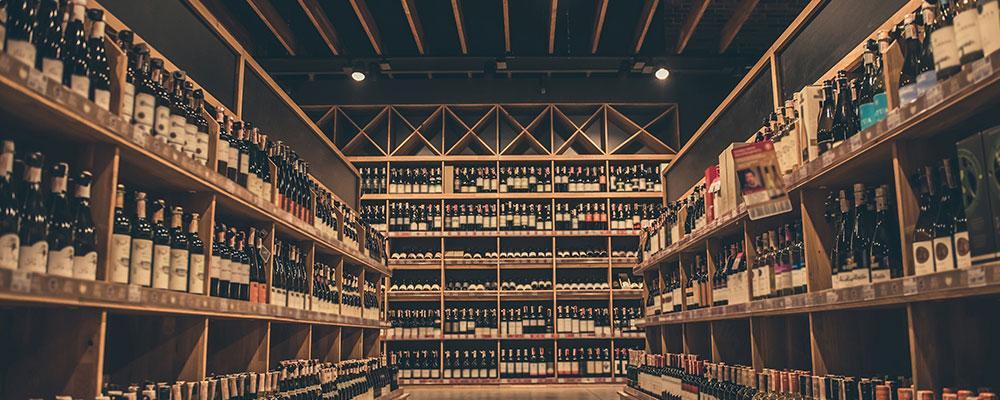 Chicago Attorneys for Local and State Alcohol Retail License Applications
Since so many people enjoy alcoholic beverages, there are a wide variety of opportunities available for businesses who wish to sell beer, wine, or spirits to consumers. However, retailers must meet strict licensing requirements, and the application process for these licenses can often be complex and confusing. To ensure that you are in compliance with all applicable laws and regulations, it is crucial to work with a skilled attorney.
At Bahr Anderson Law Group, LLC, we have been assisting businesses with liquor licensing issues for over 30 years. We can help you understand the requirements you must meet and the steps to follow during the license application process, and we will work with you to address any obstacles that may arise. We will not only work to ensure that you receive the licenses you need, but we will help you put a plan in place that will allow you to accomplish your long-term goals for your business.
Local Liquor Licenses
Since every city, town, or municipality in Illinois is allowed to set its own liquor laws, the local licensing requirements can differ drastically depending on the planned location of the business. Different types of licenses may be required for establishments such as bars or restaurants that sell alcohol to be consumed on-premises, off-premises retail locations such as liquor stores or convenience stores, or other types of businesses where alcohol may be sold or served.
Whether a retail liquor license is needed in Chicago, a small town in downstate Illinois, or anyplace in between, our attorneys can help determine the requirements that must be met and ensure that the application process is completed successfully. If necessary, we can provide representation before city councils or licensing boards, draft any necessary amendments to local ordinances, or argue to have moratoriums lifted. We can also assist in obtaining any other necessary licenses, such as local business permits or food service licenses.
State Retail Licenses
Once a local liquor license has been obtained, a retailer must apply for a state liquor license with the Illinois Liquor Control Commission. In most cases, a Retailer's Liquor License will allow a business to sell alcoholic beverages to consumers. However, some retailers may need to obtain other types of licenses, including:
Special Use Permit - This allows a holder of a Retailer's Liquor License to hold a special event where liquor is sold in a separate location from its usual premises.
Specialty Liquor License - This type of license will be needed if wine or spirits are sold at auction or if alcoholic beverages are sold and served to passengers on a boat, train, or airplane.
Specialty Retailer's Liquor License - These licenses will be required for the following types of retailers:

Brew Pub - A manufacturer that makes no more than 155,000 gallons or 5,000 barrels of beer per year may obtain this type of license in order to sell their products to consumers at their designated licensed location.
Distilling Pub - A manufacturer who obtains this type of license may manufacture up to 5,000 gallons of alcoholic spirits per year, which may be sold to consumers at the designated licensed location for on-premises or off-premises consumption.
Caterer Retailer - This license applies to retailers who serve alcoholic beverages either on-site or off-site along with food, with meals and liquor being sold at a package price under the terms of a contract.
Wine Maker Retailer - A wine manufacturer who holds a First-Class or Second-Class Wine Maker License may obtain this type of license in order to sell no more than 50,000 gallons of wine per year to consumers from a specified location. A licensee may also obtain a license for a second location, where an additional 50,000 gallons of wine may be sold per year.
If a retailer serves alcohol that will be consumed on-premises, all sellers, servers, and employees who will be responsible for verifying the age of customers must receive Beverage Alcohol Sellers and Servers Education and Training (BASSET). Employees will receive a BASSET card upon completion of this training, and copies of all employees' cards must be kept on location at all times.
Contact a Chicago Area Retail Liquor Licensing Lawyer
If you are planning to start a business involving the retail sales of alcoholic beverages, Bahr Anderson Law Group, LLC can provide invaluable legal help with the licensing process. We can ensure that you meet all of the requirements to receive local and state licenses, and we will help you avoid any costly mistakes that could lead to a delay or denial of your license application. We can also help address any violations that may threaten your license and your ability to do business. To schedule a consultation, contact our office at 630-462-1113.